Can I repair my Teflon* coated fiberglass screen print dryer belt in the field? We often get that question. As usual, the answer depends on the damage done and the amount of wear the belt has experienced.
W.F. Lake Corp. has been manufacturing these belts for quite some time, and we've seen some pretty creative repairs made…literally duct tape and bailing wire (but no bubblegum yet)! Truthfully, screen printers are a creative bunch (kinda' have to be, right?) and often make repairs using whatever is lying around the shop.
We've seen ragged cuts from carts that bumped against a running belt; burnt areas created when a belt stopped and sat too close to an IR heater; cuts made when unboxing a new belt; torn edge trim when a belt tracked off the pulleys; broken splices from over-tensioning, etc. And, of course, lots of belts that are just worn out.
So, can I fix it myself? If it involves simply patching a small hole or sewing on a piece of edge trim, the answer is yes. Use one of our repair kits to put it back into service. If the metal lacing pulled out, give us a call to discuss your options. If, however, the damage is severe or it is a pulled or torn splice, it probably cannot be fixed in the field but we may be able repair it at the factory. And if the belt is just plain worn out, we usually suggest a new one since the required thermal welding bonds are inhibited by dried inks that may have penetrated the coating.
Whatever the cause, we're always willing to help out to see if it can be fixed, either in the field using one of our repair kits or sent back to us for investigation / factory reconditioning. It's worth noting that some customers purchase a new belt and then return their old belt for review to see if it can be repaired and used as an "emergency backup" belt.
The operating characteristics of PTFE coated fiberglass belts are pretty impressive and if care is taken, these belts last a long time. Give us a call, e-mail us a question or ask for a quote out of curiosity. Check out how to measure a belt for the most easy and accurate way to give us the dimensions you need…each of our belts is custom made to your specifications!
Note: Before starting a new Teflon* coated fiberglass screen print dryer belt, be sure to check out our Belt Startup & Operation data.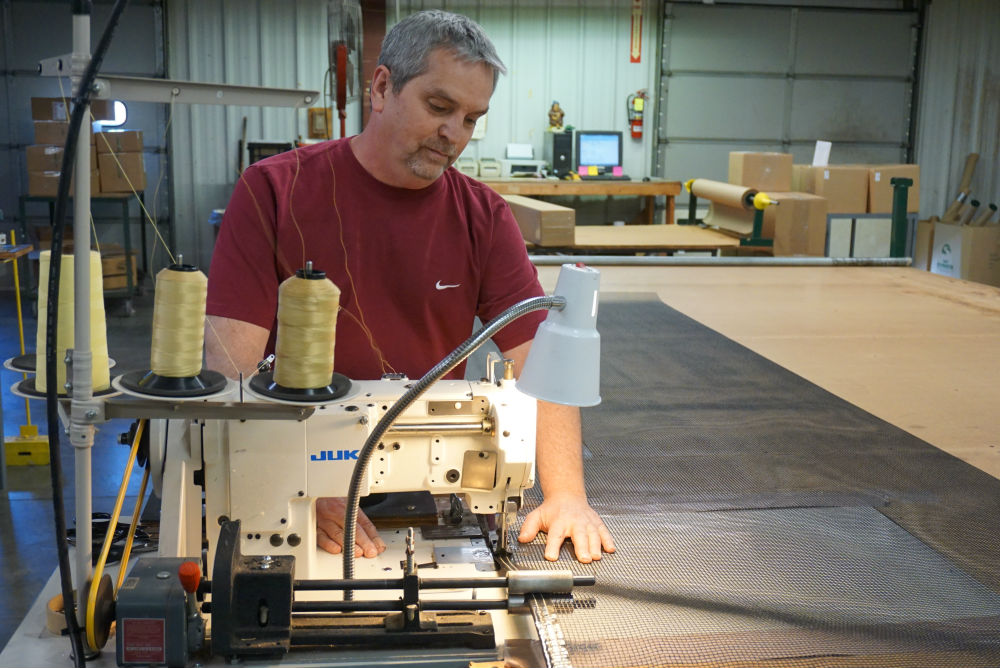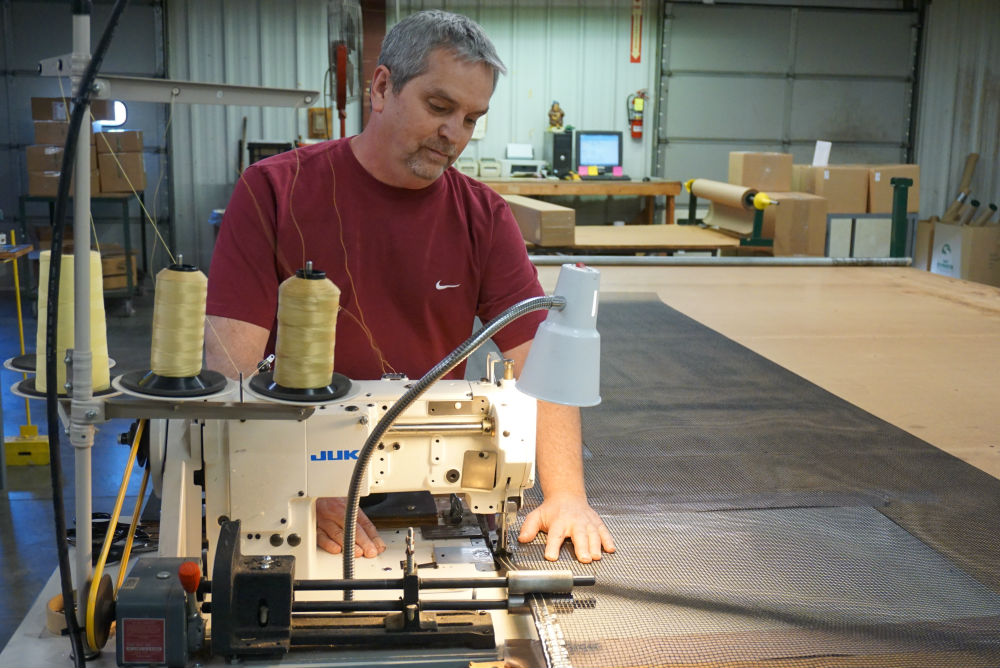 *Reg. Chemours