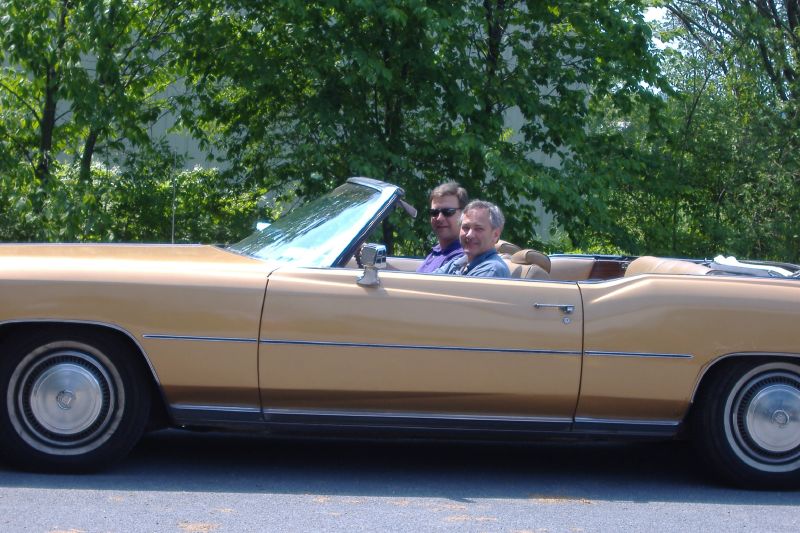 W.F. Lake Corp. was founded in 1991 by John Hodgkins and Jim Meyer. At a fairly young age (we'll keep that a mystery!), they already had many years of experience in product development, applications, and processing of fluoropolymers.
Literally starting in a garage, they drew on their broad base of industry experience and focused on fabricating PTFE coated fiberglass belts and converting fabrics and tapes. In addition, they built their first coating line to coat fiberglass yarns with PTFE.
Once the ball was rolling, they began vertically integrating into PTFE coating of fabrics and tapes.  They like to say "we became our own best customer"!  This philosophy would serve the company well and is still a driving principle.
In a few short years, the company left the space they were leasing and put up their first building. Shortly after moving into the new facility, they purchased Furon Corporation's coated yarn, sewing thread and braiding operation (this is where PTFE coating of fiberglass first began many years before).
This "Fluorglas" unit was melded into their existing operation and, as the PTFE coated fiberglass yarn and thread business grew, they added additional coating capacity and vertically integrated once again by purchasing several twister frames.
Their in-house ability to twist and ply fiberglass and aramid yarns lead to producing new, innovative products in rapid response to unique opportunities. Once again, their vertical integration strategy payed dividends with new products never before offered, including twisted aramid, fiberglass, wire, and carbon composites, most of which are then enhanced with various PTFE / fluoropolymer coatings… all designed and manufactured in one facility!
Twenty five years later, serving a diverse group of industries, W.F. Lake Corp. operates in over 50,000 square feet of dedicated manufacturing space and continues to sensibly expand production capacity and increase processing capabilities in all aspects of the business including PTFE coated fabrics, adhesive tapes, belting, yarns, threads, cord, and braided products.
Of course, we fully realize that none of this is possible without the help and support of many people. Our families, dedicated employees (the first person we hired still works with us!), suppliers, and customers make this possible and (almost always!) fun and exciting.
We THANK YOU all for your continued support and look forward to a bright and stable future for all involved with W.F. Lake Corp.