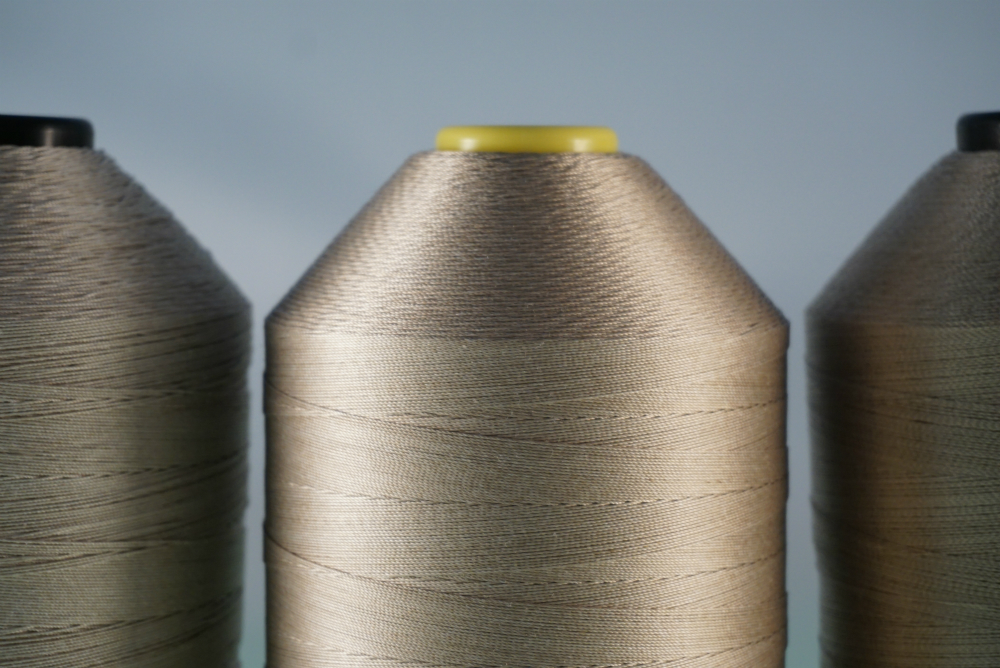 What qualifies as high temperature sewing thread? In our industry, we typically consider a high temperature sewing thread to operate above 400 deg. F ( 200 C). Lower temperature threads abound and are used in great volume in your everyday life. The thread in your cotton shirt can handle over 200 deg. F. However, that does not qualify as "High Temperature Thread" from an industrial standpoint. While 200 degrees is certainly hot to the touch and dangerous, for industrial sewing threads, 200 F (93 C) is considered low temperature.
As noted above, our industry considers high temperature sewing thread to be a thread that operates above 400 deg. F (200 C). At that point, your choice in materials, sizes, colors, and finishes begins to diminish rapidly. With colors, for example, we manufacture Red, Orange, Yellow, Green, among others, but we do not offer shamrock green, fern green and seaweed green! Additionally, as temperature increases, your material choices and color options diminish even further. "Sewability" typically decreases as well. The high temperature sewing thread we manufacture includes PTFE coated Para-aramids (Kevlar by DuPont), E-glass and S-2 glass fiberglass, Quartz and combinations of steel or Inconel wire with each of these fibers. Para-aramids require the least number of changes in the sewing process versus fiberglass or quartz but limit out in continuous operating temperature to about 450 F (204 C). The maximum temperature limit of any thread we manufacture is PTFE coated Quartz thread at 2,000 deg. F (1100 deg. C). As previously noted, we can twist into the thread up to 10 strands of stainless steel or Inconel wire to enhance the "fail-safe" working limit of the thread or to enhance static dissipation.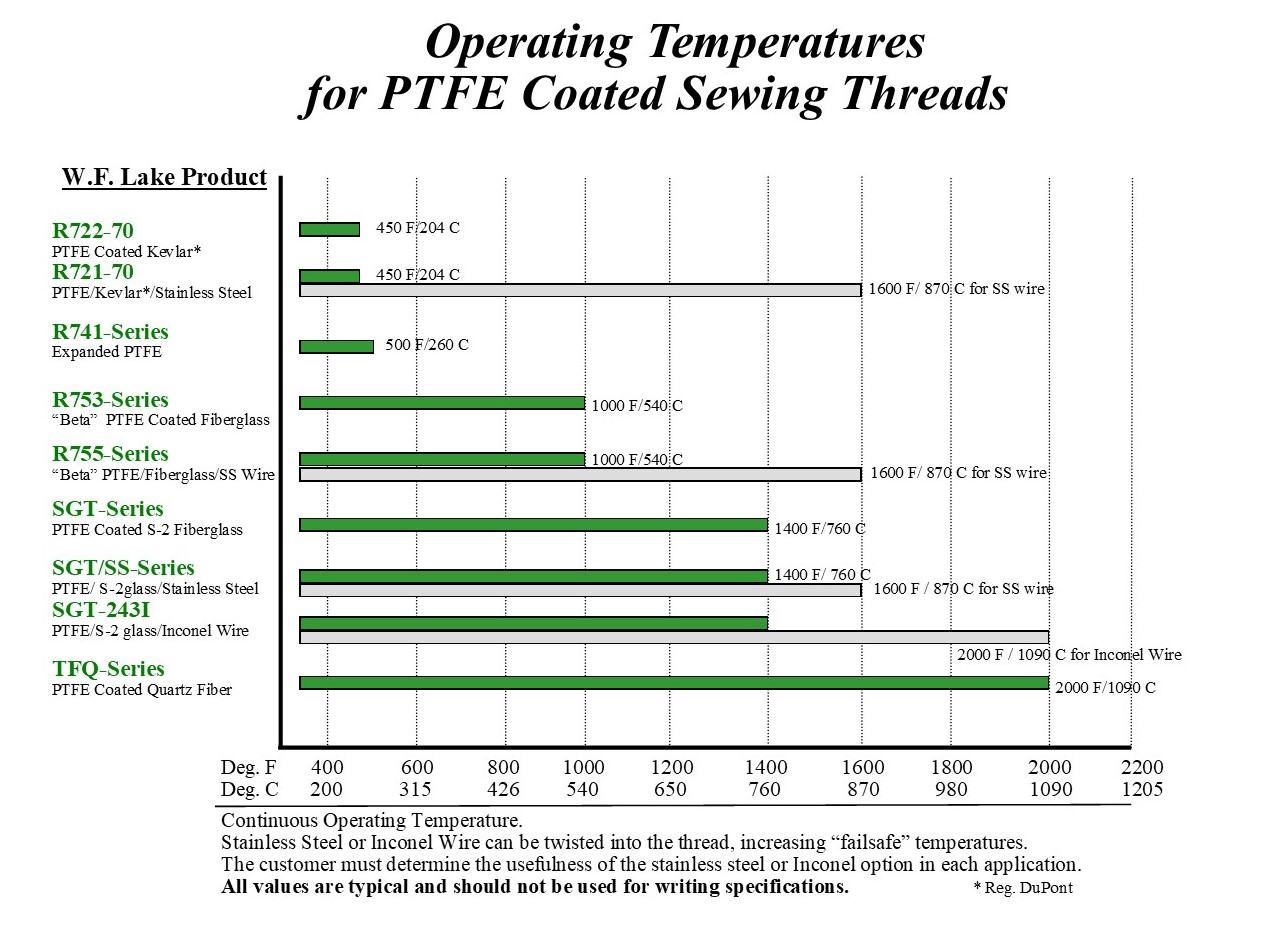 Of course, sewing with these threads demands adjustments to equipment and to your expectations of throughput! Slower sewing machine speeds are required along with other adjustments and accommodations. Some sewing tips for high temperature sewing threads can be found HERE. In the case of fiberglass and quartz sewing thread, PTFE coating enhances sewability and reduces the potential for breakage. It also enhances chemical resistance and the buildup of contaminates. We modify our PTFE coating to make colors and enhance UV resistance of Para-aramid threads.
We manufacture the industry's widest range of high temperature PTFE coated fiberglass sewing threads and PTFE coated para-aramid sewing threads. If our wide variety of products do not meet your unique needs, then remember that we have some unique capabilities that allow us to create all kinds of different combinations of materials to produce a specialty thread that meets your application parameters.
Of course, extreme operating temperatures also often come with extreme chemical exposures. In that case, our PTFE coating capabilities offer definite advantages to uncoated threads beyond enhancing sewability and reduced breakage. We'll take a look at those advantages in another post.
When it comes to high temperature sewing thread, think of W.F. Lake Corp. first. In the unlikely event we don't currently manufacture the thread you need, we can quickly and cost effectively develop something to solve your most demanding high temperature sewing needs!